Support regions of Mainland China, Hongkong, Macau, Taiwan, Japan & Korea
Wide year range from 1901 to 2100
Mark holidays and festivals with colors
Display date and time on the menu bar
Customize festivals
iCal integration
Screenshots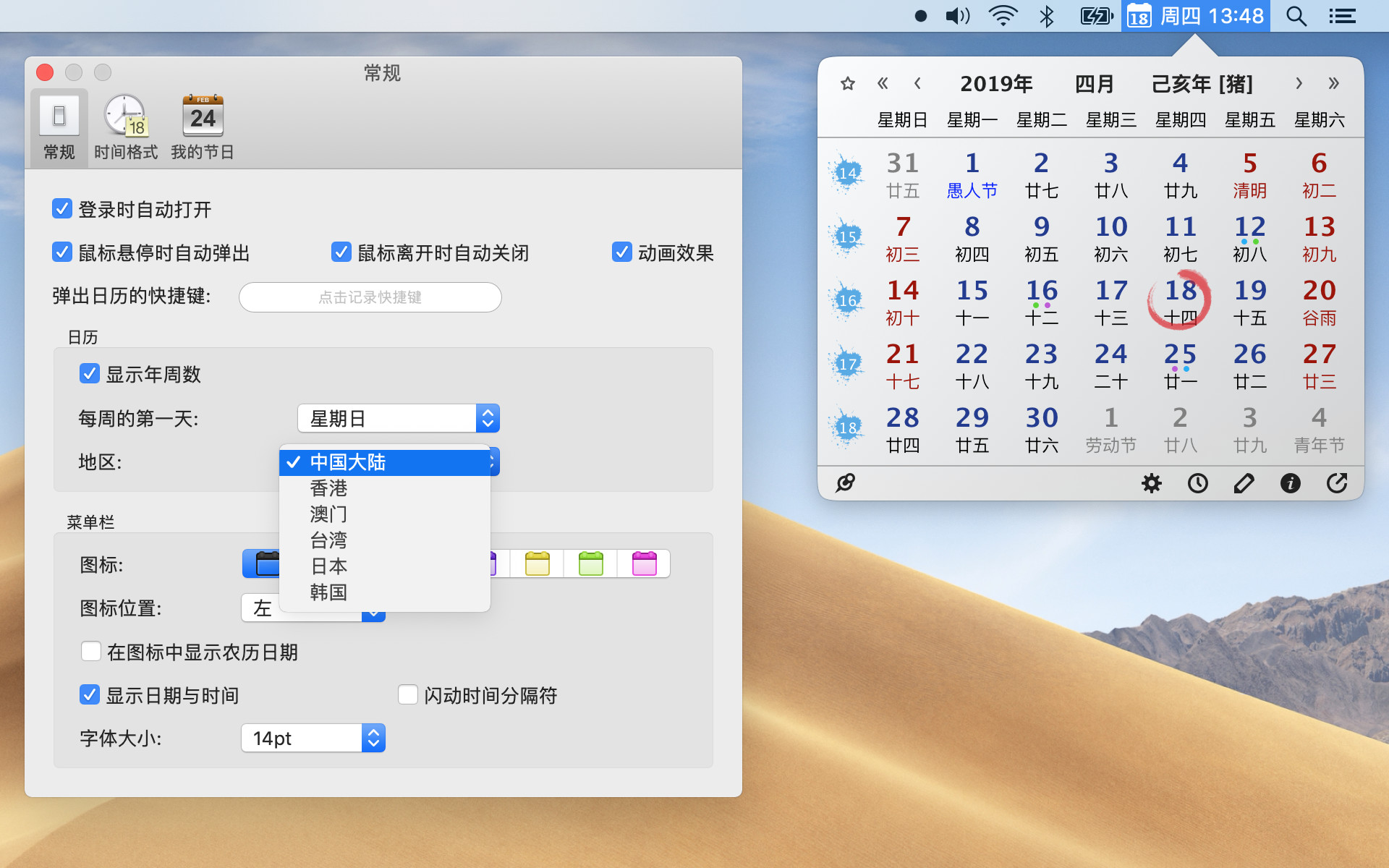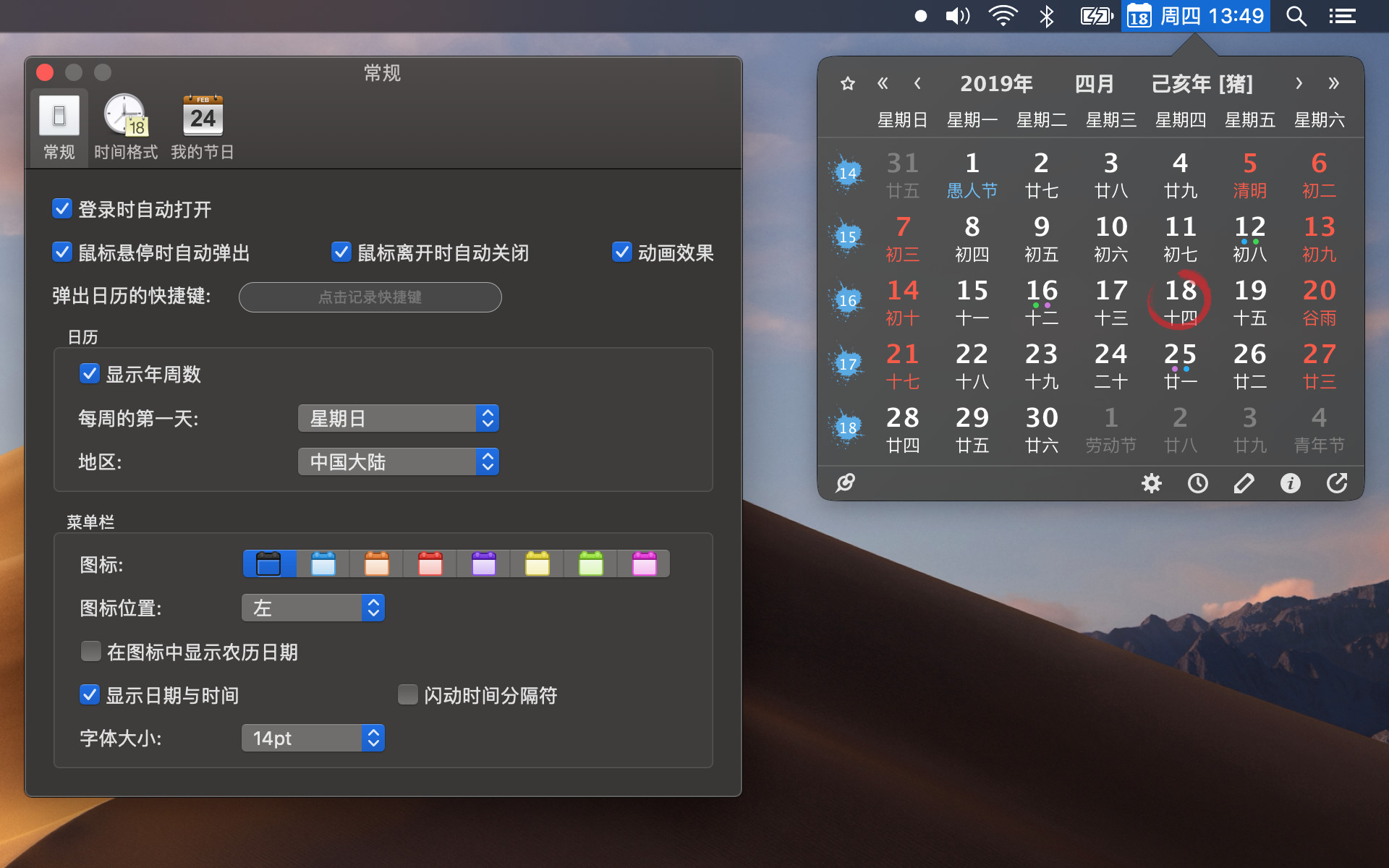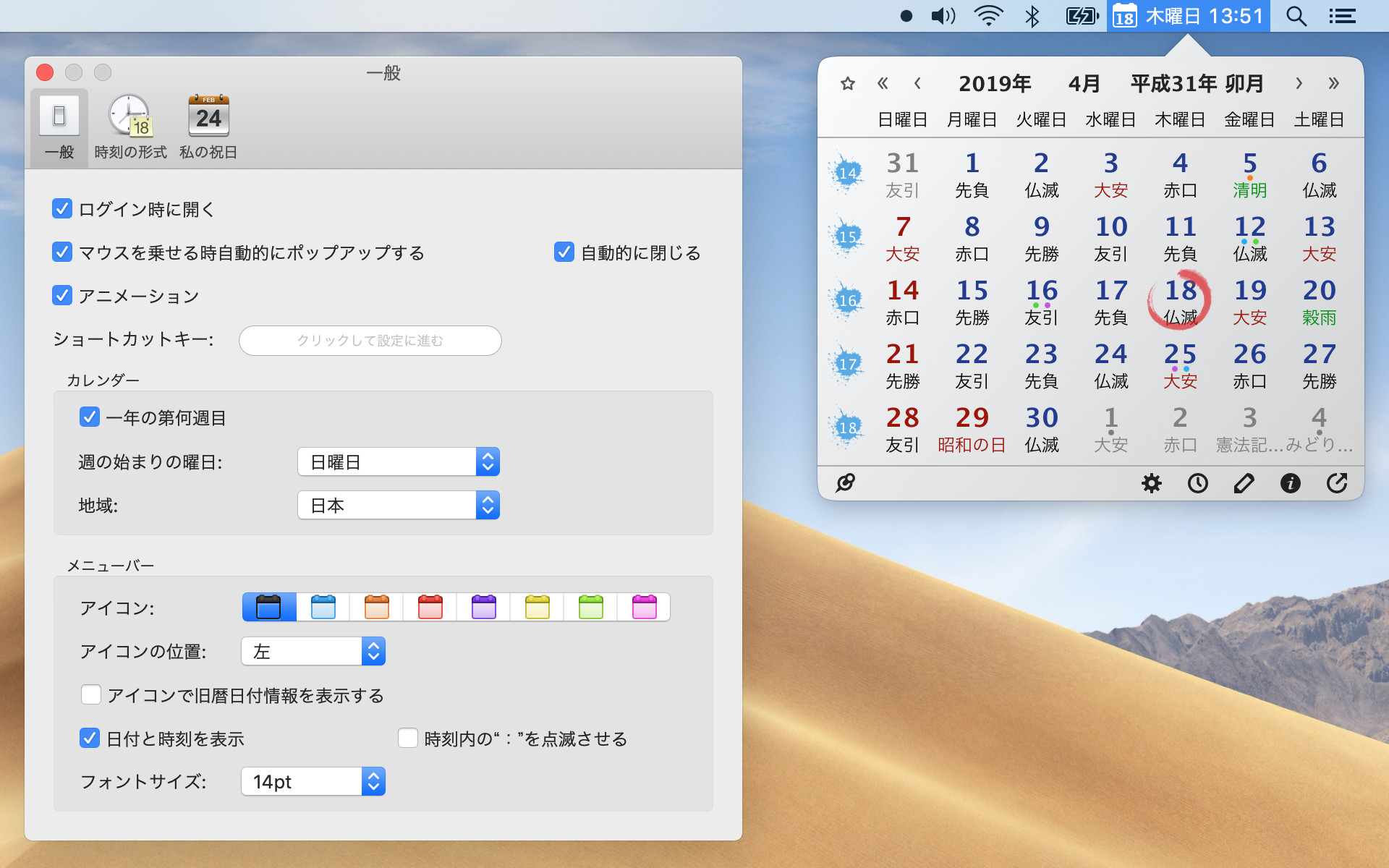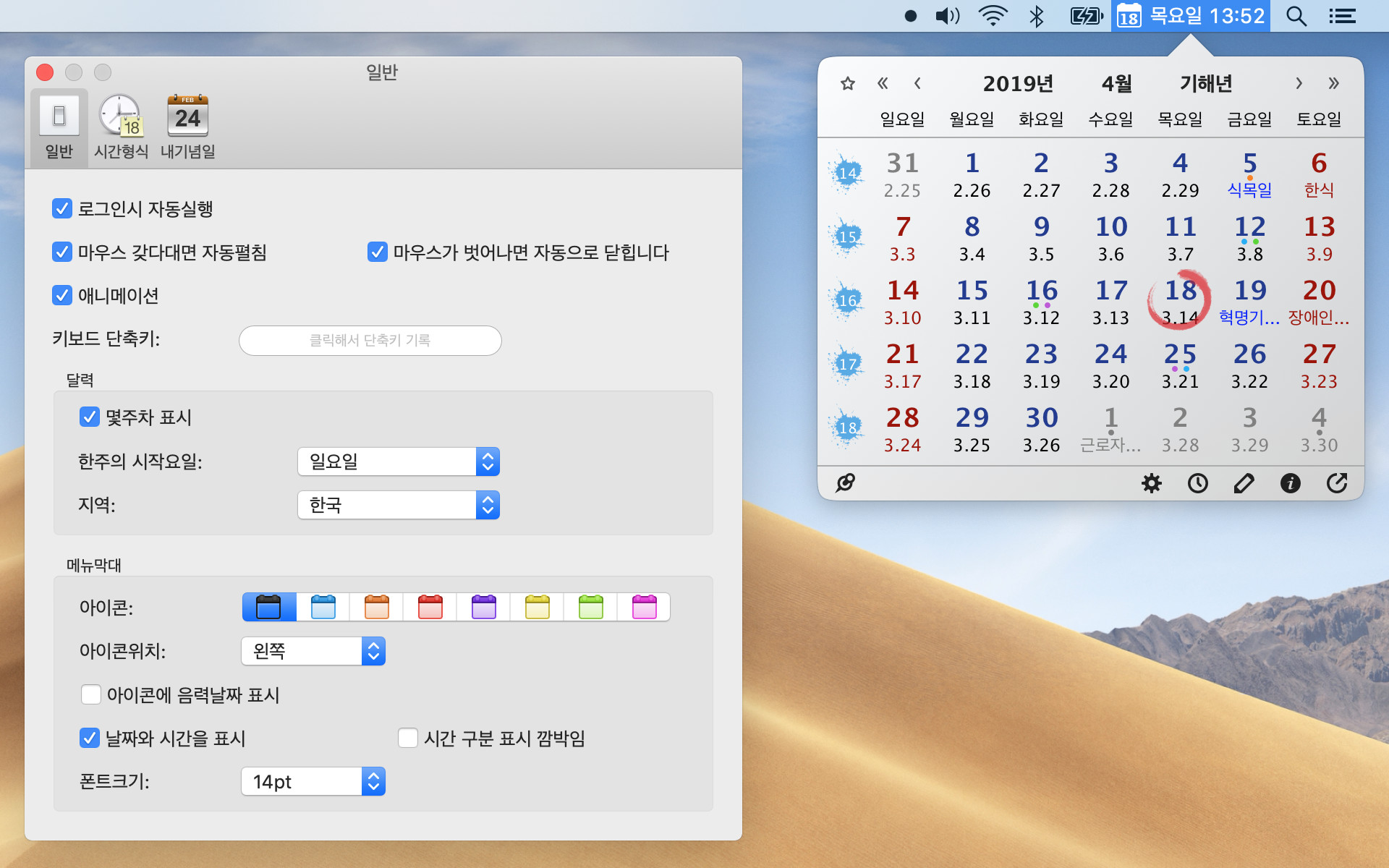 Download
Click the button below to purchase LunarCal and download it from Mac App Store.

Icon Position
macOS Sierra and later versions
Move the icon of LunarCal by dragging while holding down the ⌘ key.
OS X El Capitan and earlier versions
Download and install the special editon to place icon on the right side of menu bar, so you can replace the system time widget with LunarCal.
Because this feature is based on some private APIs which are not acceptable by App Store, we provide the update package here.
Attention:
• You must install LunarCal from Mac App Store before applying this update.
• Synchronizing customized festivals with iCloud is not available in special edition.

Download LunarCal 2.6.0 Special Edition (OS X 10.9~10.11)

Download LunarCal 2.2.8 Special Edition (OS X 10.6~10.8)
Thanks
Many thanks to theflyingchinese for the help of Japanese calendar and translating.
Many thanks to Jungyong for the help of Korean calendar and translating.